Diana Dow - Western Avenue Studios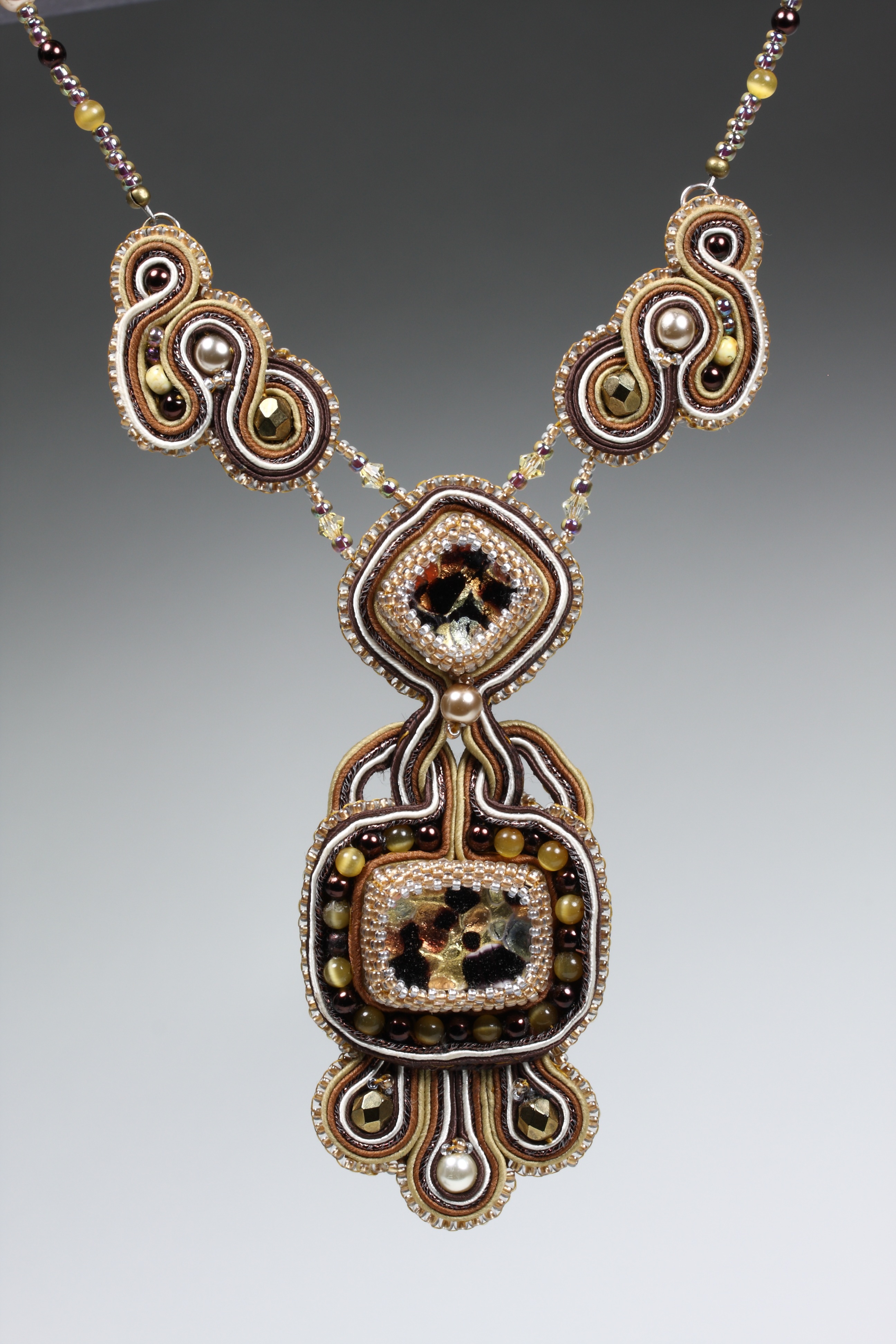 Studio #429
122 Western Avenue
Lowell, MA 01851
617-823-2795
(See Below for Items For Sale - Lots More Not Shown)
http://www.DianaDow.com
Jewelry - beaded and metalsmith, Hand Crafted Books, Quilted Gifts
Murano Glass Soutache
My studiomates are the fabulous Elaine Perra Renault and Cameron Dupuis!!! Come see us the first Saturday of every month!!!
Whether I am creating art or providing a massage, working with my hands is my passion. This passion began as a child when my grandparents gave me a kit in which I had to knit a scarf, sew an apron and crochet a hat.
I soon took after my mother by sewing my own clothes. (OK - I was still sewing the buttons on my gown when my date arrived to take me to the prom! LOL!!!) Quilting, then, increased my love of fibers. It is not uncommon for me to embarrass myself by unconsciously stroking someone's clothing because I touched his/her sleeve while conversing and I fell in love with the feel!
My breakthrough came as I was frantically trying to keep up with everyone in a quilt workshop. Doreen Speckmann (the instructor) announced, "You're a

process person

!" It was as if she gave me permission to relax and not to worry about the finished product.

I truly ENJOY the process of everything I do!!!
My interests are wide ranged. You will find me metalsmithing, beading jewelry, hand crafting journals and love books, quilting, knitting/crocheting, claying (ceramics and polymer clay) and doing stained glass and papier tole. Since joining the Western Avenue Studios family, I officially consider myself an "artist." By the way, I am very good at helping relieve aches and pains and reducing stress - I incorporate hot stones in all my massage services.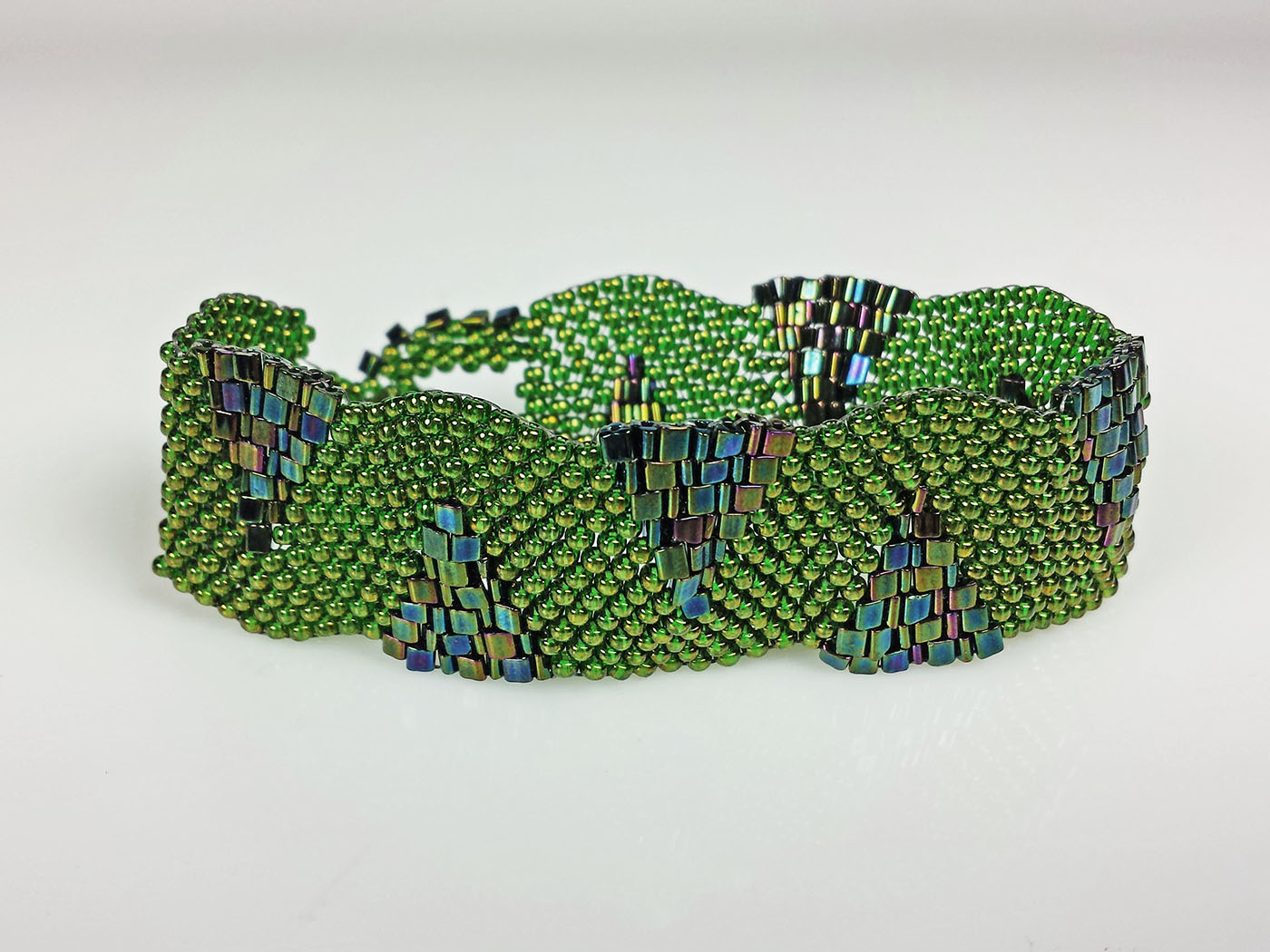 OPEN STUDIOS - The First Saturday Of Every Month
Noon to 5:00 p.m.
2014 HOLIDAY OPEN STUDIOS
December 6-7 and 13-14, 2014
Noon - 5:00 p.m.
2014 LOWELL OPEN STUDIOS
October 4 & 5, 2014
11:00 a.m. - 5:00 p.m.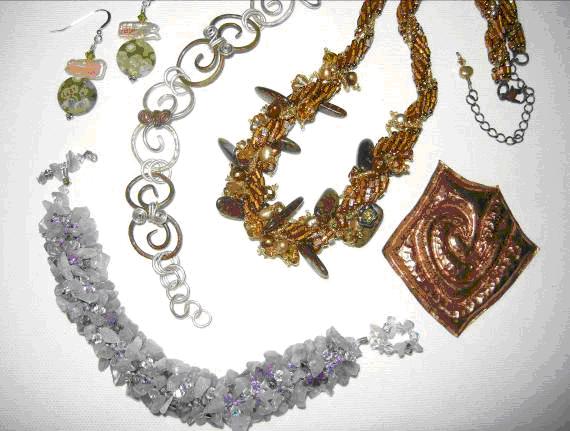 Metalwork and Beadweaving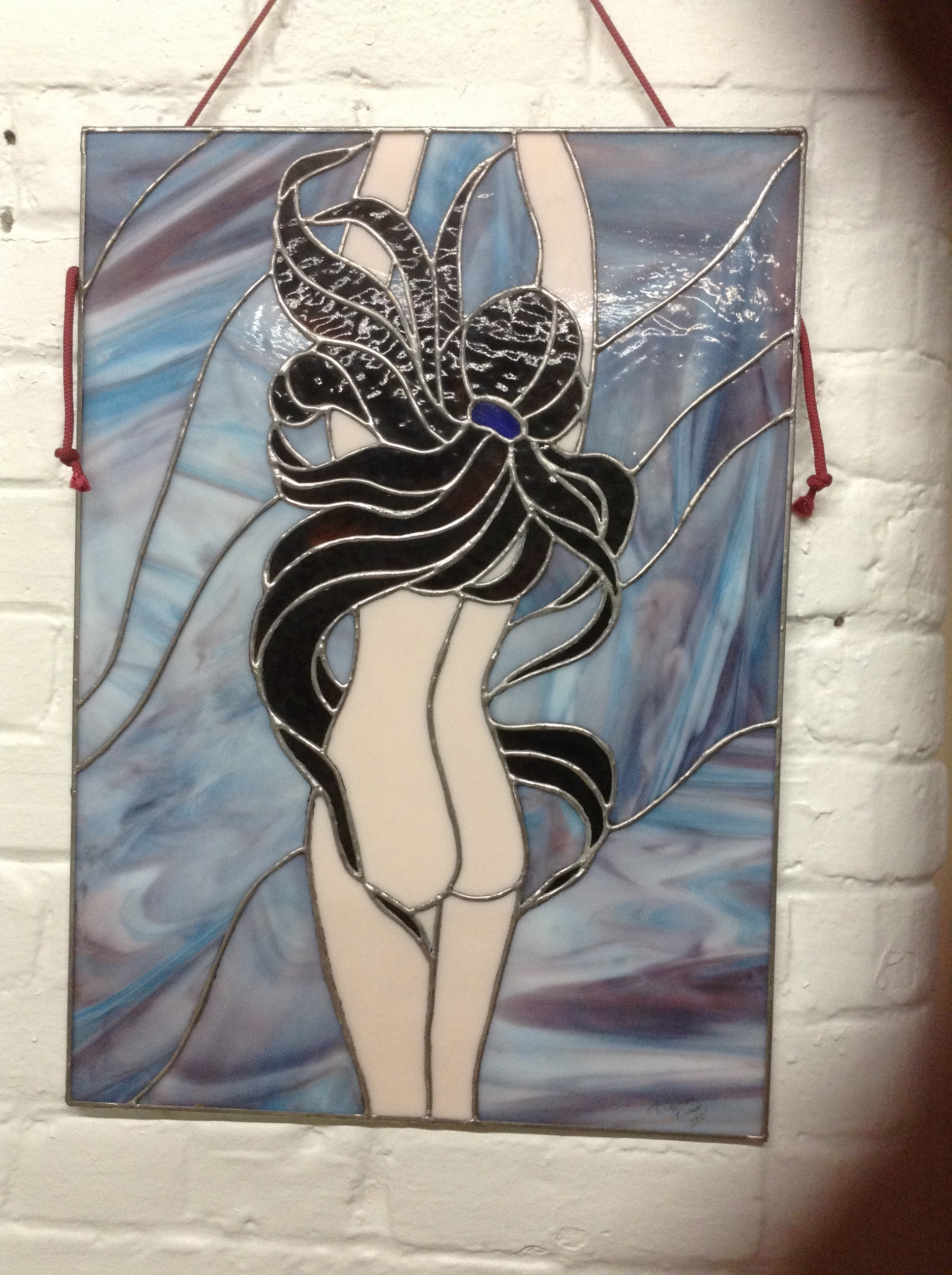 Stained Glass
The following are made with a 32-step process in Sterling Silver and Copper (the colored area) - on a multi=strand steel 18" necklace ($60 value). May be worn as a pendant or brooch (pin). More to come!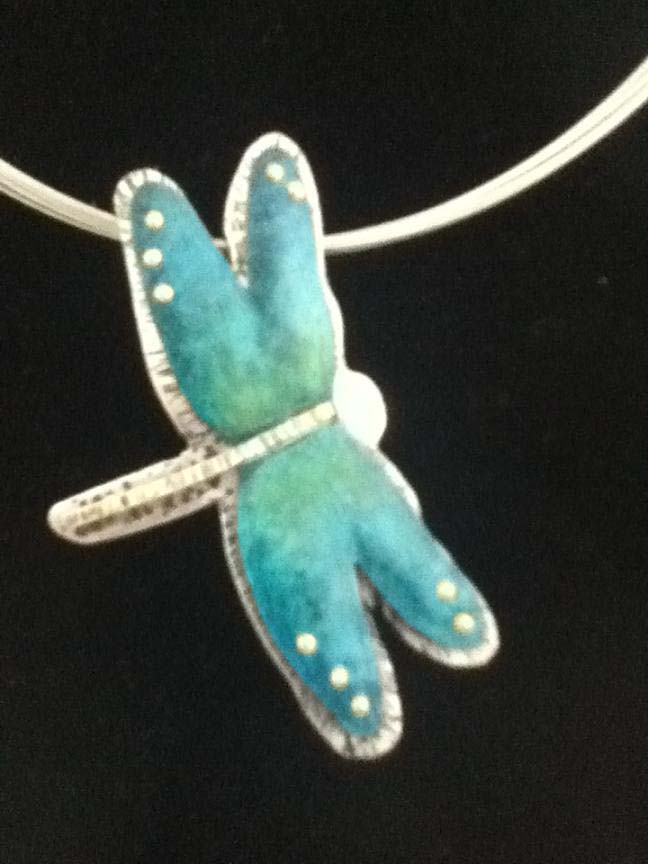 Dragonfly (pendant/brooch) - SOLD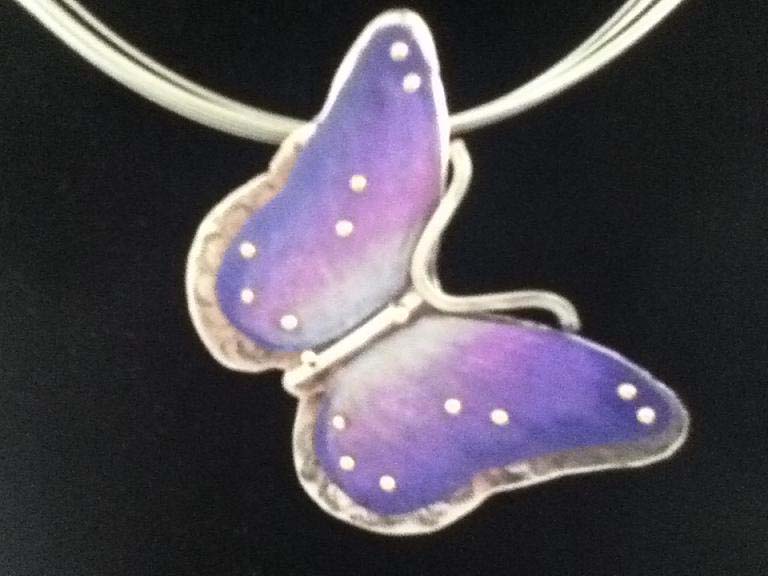 Butterfly (pendant/brooch)- $250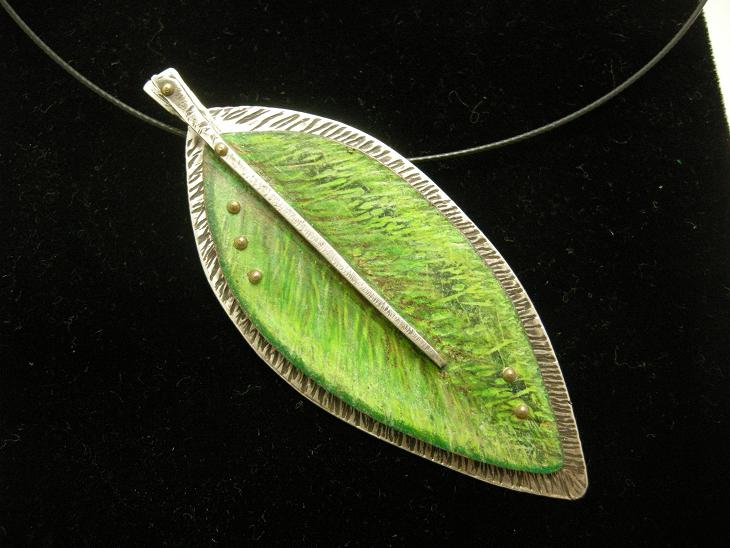 Leaf (pendant/booch) - SOLD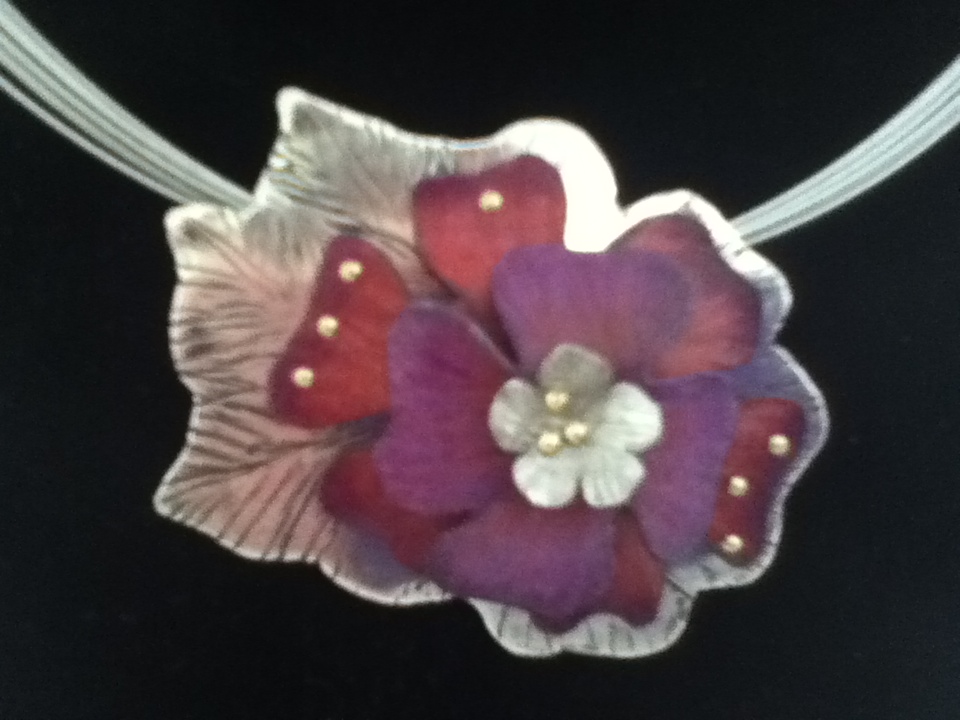 Flower (pendant/brooch) - SOLD