Massage In Andover, MA -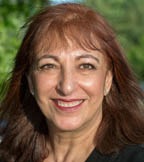 Welcome to
Andover Massage -
Diana Dow Massage and Bodywork -
Located at
2 Dundee Park Drive, Suite B02-C.
Andover, MA
617-823-2795
Massage Is Healing - Click Here To Read What Research Says About The Benefits Of Massage
CONGRATULATIONS TO CLIENT RACHEL HYLAND - PLACED FOURTH IN THE 2018 BOSTON MARATHON!!! Phillips Academy teacher shocks everyone, including herself, with fourth place finish at Boston Marathon (click and read about Rachel's triumph) Click to see interview
CONGRATULATIONS TO MATTHEW PRESTON AND SILVINO (SAL) FERREIRA FOR THEIR SUCCESSFUL 2018 MARATHON RUNS!!!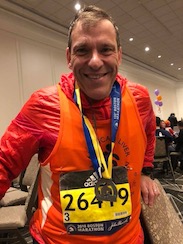 Silvino (Sal) Ferreira, Andover, MA
CONGRATULATIONS TO DUDLEY'S WILD CLOVER 5-MILER
FIRST PLACE FEMALE WINNER - CLIENT SUSAN MACLEOD
g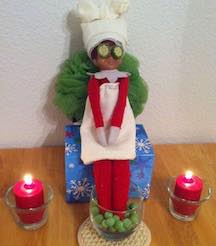 SKIN CARE SERVICES USING ANESI PRODUCTS
ARE NOW ALSO BEING OFFERED
Facials - Waxing - Body Treatments
Anesi Products are researched, developed and manufactured at the Phytolab Laboratories in Spain under the strict German regulations. Starting with Organics, the ingredients are taken into the lab to create the smallest molecules to enable skin penetration.

Deep Tissue Massage - Swedish/Relaxation Massage -
Prenatal and Perinatal Massage (Certified)/Royal Pregnancy Massage -
Sports Massage - Hot Stones Included
Whether you are new to massage or are an experienced massage and bodywork enthusiast, you will find the perfect session to fit your needs.
Specializing in Therapeutic Hot Stone Massage, hot stones are incorporated into most massages (if you prefer, the stones will be omitted) - no additional charge.
- Imagine as the hot stones relax your muscles, your Deep Tissue Massage becomes deeper without the pain.
- If you are looking for a Swedish / Relaxation Massage, you will "melt" into the table.
- Pregnant? ...You do not want to wait any longer to call and set up an appointment for a massage! You will be treated as the Queen you are. Certified in Prenatal and Perinatal Massage / Royal Pregnancy Massage Miss lying on your stomach? - I have a very special massage table body cushion just for YOU!
- The Sports Massage will focus on the main muscles of your sport and keep you in the game.

Dundee Park - Building 2, Lower Level... Facing the front of the building, go in the first door on the right "Two Dundee Park" or if you need to use an elevator, go in the Main Entrance/middle door. Follow the signs to Diana Dow Massage/Suite B02-C..
I look forward to seeing you soon. Namaste, Diana
Andover Massage - North Andover Massage - Diana Dow Massage and Bodywork
DONATE TO MATTHEW O'NEIL'S PAN-MASS CHALLENGE RIDE FOR DANA FARBER AND THE JIMMY FUND

DONATE TO TIMOTHY CONRY'S PAN-MASS CHALLENGE RIDE FOR DANA FARBER AND THE JIMMY FUND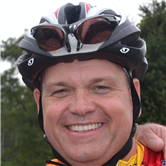 DONATE TO HENRY GIBBS' PAN-MASS CHALLENGE RIDE FOR DANA FARBER AND THE JIMMY FUND

DONATE TO STEPHEN ANDERSON'S PAN-MASS CHALLENGE RIDE FOR DANA FARBER AND THE JIMMY FUND - Steve is from Andover, MA and has been a "Heavy Hitter" starting in 2013.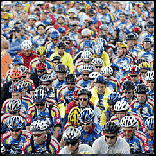 DONATE TO TEAM L.E.K. CONSULTING'S PAN-MASS CHALLENGE RIDE FOR DANA FARBER AND THE JIMMY FUND



Henry Gibbs (pictured with me) not only is part of the Pan-Mass Challenge Volunteer Massage Team; but, also rides the second day. Please help support Henry's efforts - click here. Click on their names to support the Pan-Mass Challenge rides of Matthew O'Neil, Henry Gibbs, and Stephen Anderson. Thank you!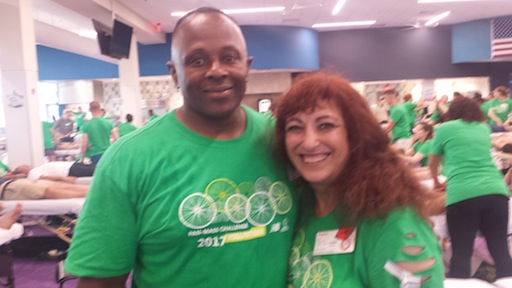 ​
***** Pan-Mass Challenge
Part of the Pan-Mass Challenge (PMC) Volunteer Massage Team for 16 years - Diana Dow is also part of the PMC Oncology Massage Team. Here she is after more than seven hours of 15-minute massages / four per hour! - Yes, she redesigned her PMC t-shirt: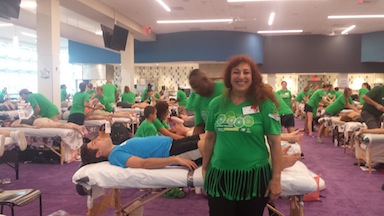 UPDATE - Client RACHEL HYLAND did great at the USATF Half Marathon Championships in Columbus, Ohio on April 29, 2017 - She was in the top 20 winners. Rachel - you go, girl!!!!
UPDATE - YEAH! Client RACHEL HYLAND finished the 2016 U.S. Olympic Marathons Trials in the TOP 25% at a average pace of 6:21 and finish time of 2:46:21!!! CONGRATULATIONS, RACHEL
ROOTING FOR CLIENT RACHEL HYLAND WHO IS ON HER WAY TO THE 2016 U.S. OLYMPIC MARATHON TRIALS IN LOS ANGELES FEBRUARY 13, 2016. Since 2009, Rachel has been teaching Spanish and coaching cross-country and track, currently at Phillips Academy in Andover.
***** Oxygen Mind and Body also located at Dundee Park Building 2 - Suite B01
***** Planet Color Hair Salon & Nail Spa located down hall at Dundee Park Building 3 - Suite B03
***** Classic Nails located down hall at Dundee Park Building 3 - B03-B
***** Healing Way Center also located in Dundee Park Building 2 - Suite 204
***** Wellness Presepctives, Jacky Dick
Massage, Andover, MA $65 - 60 minutes $90 - 90 minutes $85 - Prenatal Massage